How do I schedule a lesson?
It's easy to have a lesson with a tutor on MyLingoTrip!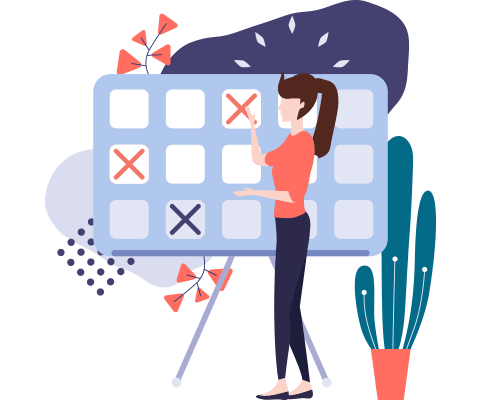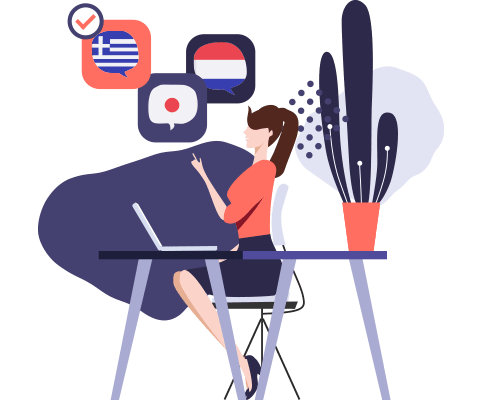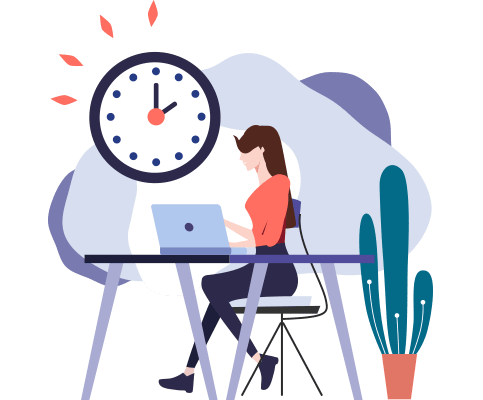 Pick your language to learn! You can apply for a FREE lesson.
Step
2
:
Choose Date & Time
After your tutor has contacted you, you can choose a time that's convenient for you.
Take your lessons on Skype or other video software.
We offer
Key Course Features
Professional assessment of current level & personalized curriculum A1-C2
Highly experienced & dedicated teachers with a relevant academic background
Replacement of teachers in the event of longtime absence due to health reasons (upon request), or permanent leave
Detailed support to obtain all external language certificates
Services
Exceptional customer support 24/7
Skype classes for individuals & companies
Free features including free trial class, and free learning-materials
Instant secure payments with PayPal.
Easy, industry-leading scheduling system & price structure
No subscription / Pay only when purchasing a package
Learn a new language on Skype
Focused instruction
Enhances learning outcomes
Stay at home
Zero travel time as you learn a foreign language on Skype
Built around your schedule
Skype classes allow flexibility on your schedule
No distractions
Instant access to a variety of learning materials
Everything you need for online tutoring
All you need is a computer & Internet access to learn a foreign language on Skype. We do the rest!
Frequently Asked Questions
For Students
What is MyLingoTrip?
MyLingoTrip is not just an online school. It is an online platform through which every person around the world has the chance to learn a foreign language via Skype, with a teacher that suits best their personal needs. MyLingoTrip's target is to guarantee the quality of lessons offered through close cooperation with tutors and students.
How long does each lesson last?
Each lesson is scheduled to last 60 minutes.
Do you have a trial class?
Yes. You can take a 60-minute trial lesson for FREE before you commit yourself to a course.
What do I need to use MyLingoTrip?
You will need an internet connection, Skype installed on your computer, and perhaps a Skype-compatible computer headset. You can download skype for free and you can purchase a headset from almost any electrical retailer.
How do I pay for my language lessons?
To book a lesson with a tutor you will need to pay a booking fee to secure and schedule your preferred lesson time. All the prices you see in our marketplace are inclusive of the teacher's fee, which you will deposit directly to your tutor's PayPal/Bank account.
Do you teach on Weekends?
Some teachers do teach on weekends. Please check the availability of your teacher to see if this is possible.
What if I don't like my instructor?
Although this has not normally been a problem, if you do not feel comfortable with your teacher, let us know and we will start the replacement process.
What is the methodology used?
At MyLingoTrip we emphasize conversation via Skype. Any supplementary material intended to optimize student participation will be available upon registering for a course. Throughout the course, a variety of strategies and activities will be used to practice grammar, vocabulary, and communication skills. Students have the lead role here, as the lessons are carefully designed so that they are actively involved.
Are all tutors qualified?
All MyLingoTrip tutors are qualified language teachers. Also, all MyLingoTrip teachers are native speakers of the language they teach. After each lesson, you can provide a detailed rating of your teacher to help us ensure the best teaching quality in every class.
Do you offer lessons related to specialties such as healthcare, technology, construction, etc.?
One of the benefits of a private teacher is that the lesson can be customized to the student's needs. If there is a particular area of interest you would like to discuss, feel free to share it with your tutor.
Do I have to buy extra learning materials?
No, we provide the necessary learning material for all of our courses on MyLingoTrip during the classes.
How does the tutor rating system work?
All MyLingoTrip tutors are evaluated for their performance. After each lesson, students are asked to leave a rating score and feedback comment for their tutor. We compile the answers to these questions and present the results as part of the tutor's profile.
Who we are
MyLingoTrip is an innovative online school which was founded in 2014 with the sole desire to disrupt the conventional ways of offline and online teaching.
Our vision is to offer the student the opportunity to learn, enhance, and master a foreign language through online lessons and bespoke study-plan. We believe that everyone should have access to educational resources. That is why we provide competitive prices to enable people of various economic backgrounds to be involved in language learning.
Our teaching personnel is the heart of MyLingoTrip operations. Each day our team works around the clock performing a variety of tasks: designing individual sessions that meet each student's requirements, scheduling the next session, keeping everyone engaged and informed, welcoming new students, answering questions and concerns, and many more.
We take pride in offering you the best teaching quality. Subsequently, we select our tutors based on their experience, studies, and personality. All our tutors are eager to guide the students through the whole journey from A1 to C2.
Each individual provides a unique contribution to our goal. And all together, we make sure MyLingoTrip remains the best online language school every single day!
As a result of our mindset, we are can provide you high-quality and professional guidance in the following languages: English, French, German, Spanish, Italian, Greek, Swedish, Dutch, Russian, Japanese, Korean, and Chinese.
All you have to do is pick one!